Akustikwerkstatt, Waiblingen
TEAMBOX: TB.1 in black and white; TB.2 in withe
Equipment: height adjustable table, seat cube, benches, curtain, magnetic board
Photograph: Huber Fotodesign
Soundproof box TB.1 - sustainable, well ventilated, ready-to-use
The TB.1 is the perfect space for working on a task or holding online meetings in absolute peace and quiet. Say goodbye to external distractions during video conferences and focused work.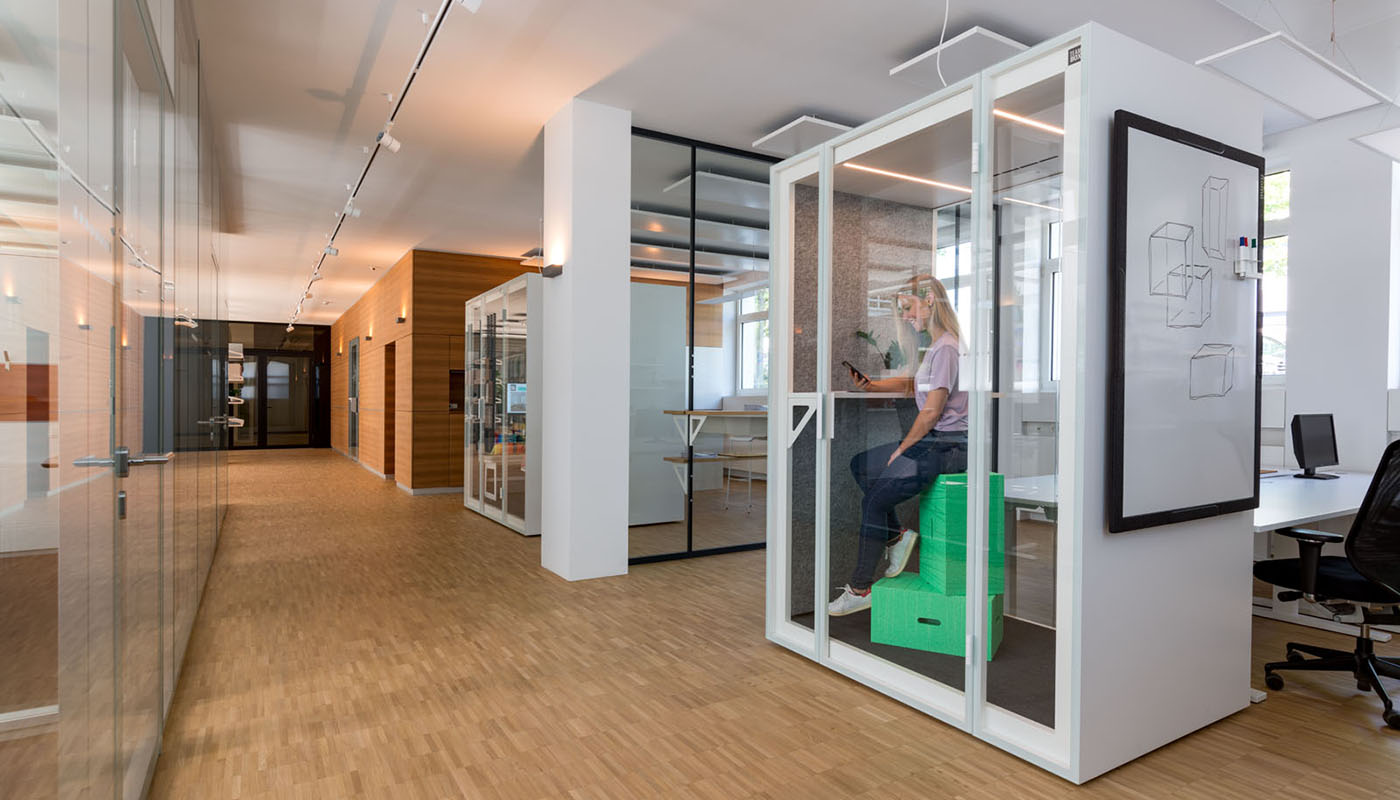 Meeting box for teams
The TB.2 is an eye-catcher in any office setting, creating the ideal environment for meetings or brainstorming for one to four people. Use them to host conferences, including virtual ones, without external noises causing disturbance.