ARE YOU READY TO TEAMBOX?
The soundproofed TEAMBOX TB.1 and TB.2 give you the extra room (or rooms) you need to make phone calls, hold online meetings or work together to develop ideas, all without being disturbed.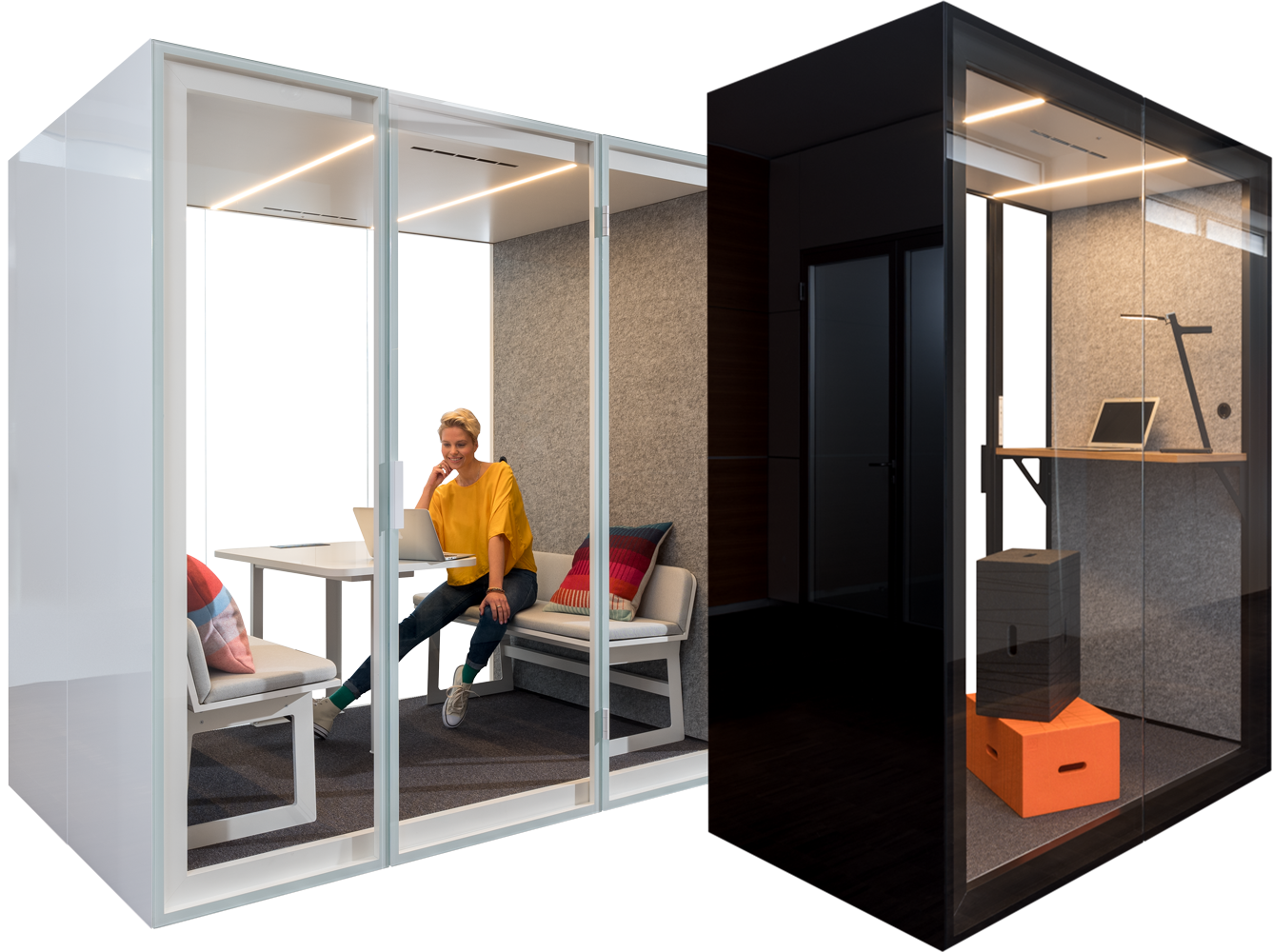 PHONE BOOTH AND FOCUS SPACE FOR YOUR TEAM
The TB.1 is the perfect space for working on a task, making phone calls or holding online meetings in absolute peace and quiet. Say goodbye to external distractions during video conferences and focused work.
TB.1 ENTDECKEN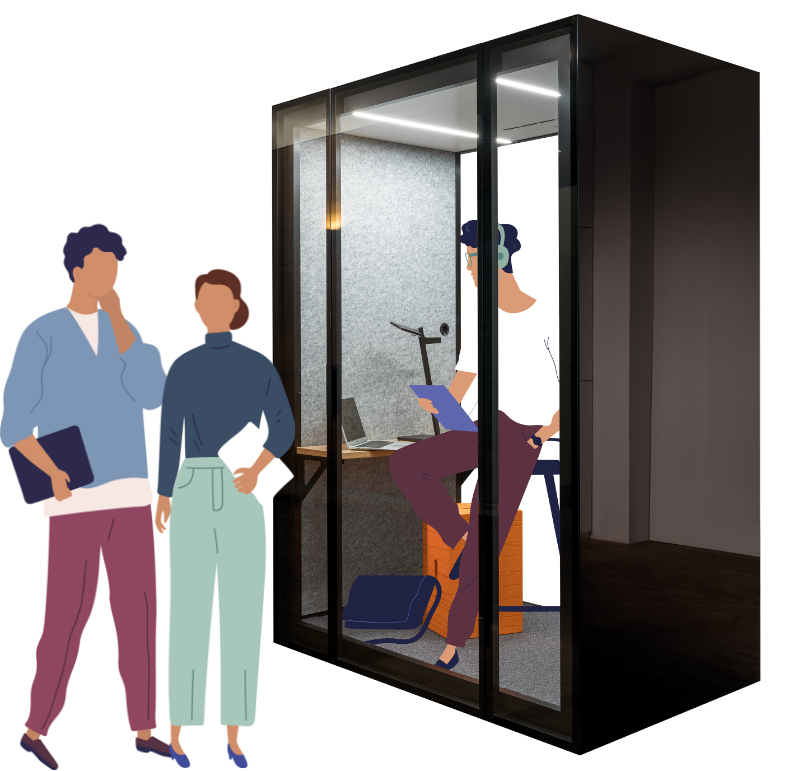 THE SPACE FOR CREATIVE TEAMWORK.
The TB.2 is an eye-catcher in any office setting, creating the ideal environment for meetings or brainstorming for one to four people. Use them to host conferences, including virtual ones, without external noises causing disturbance.
TB.2 Entdecken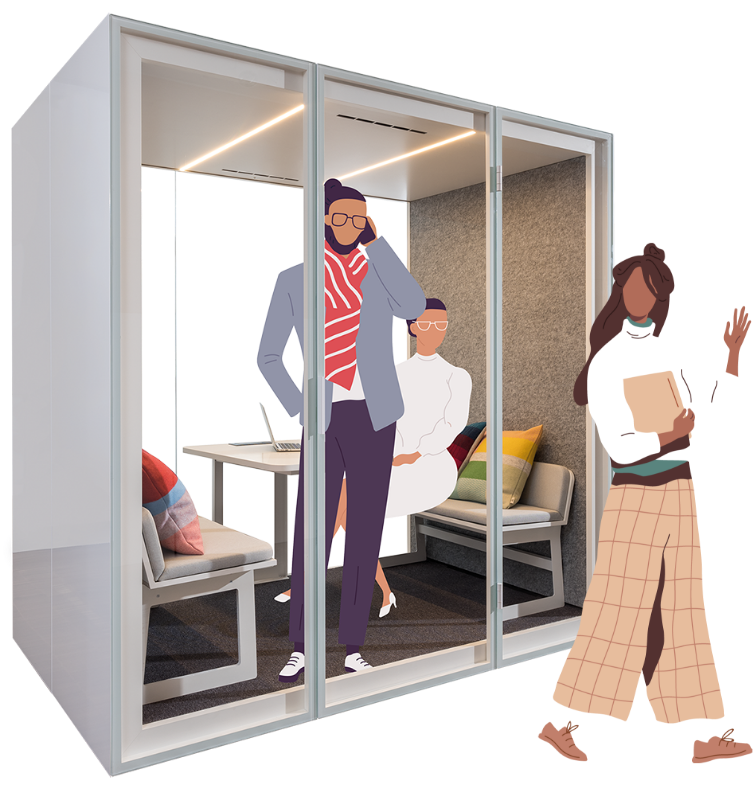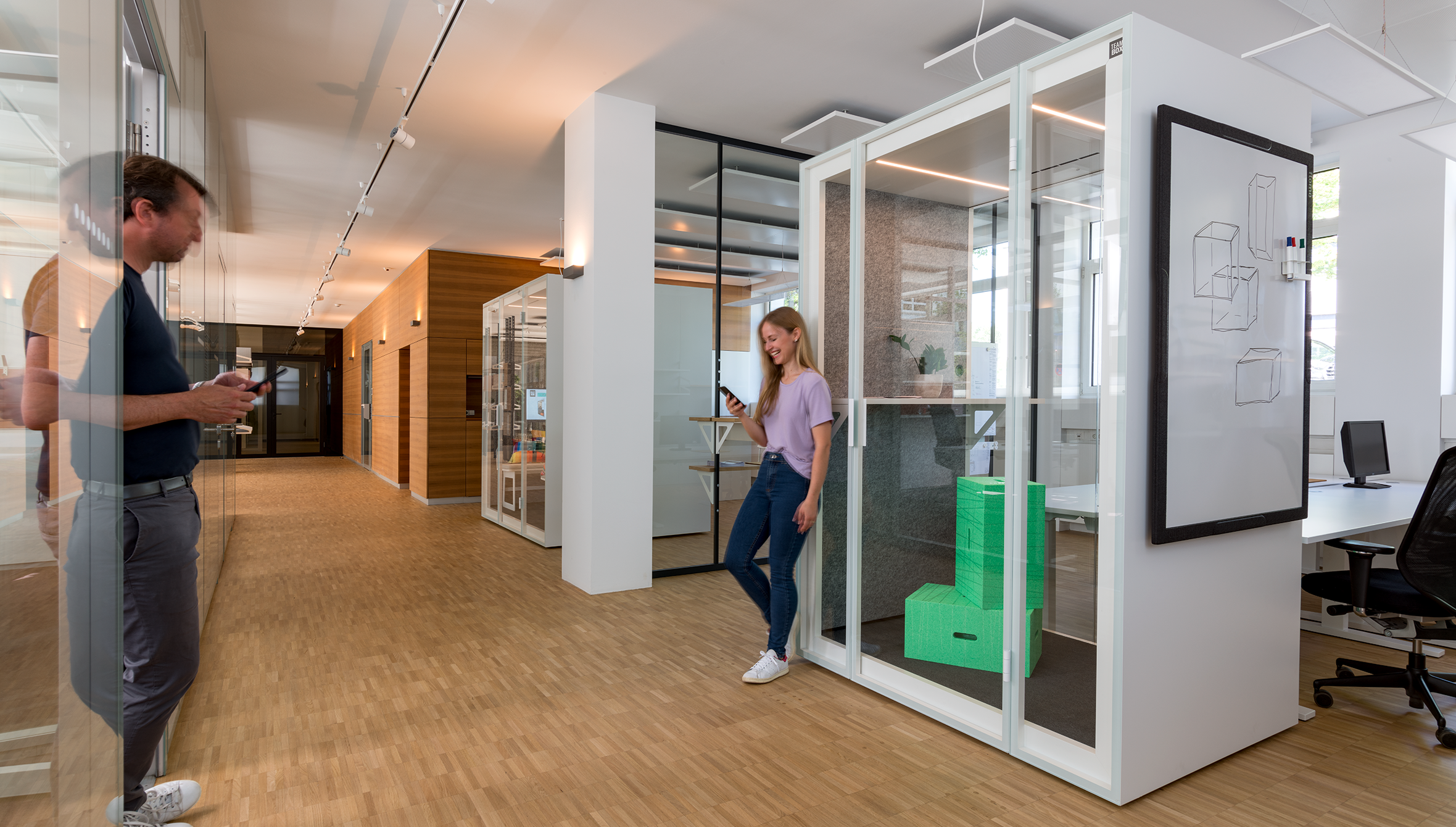 IT'S FAR TOO LOUD HERE!
Employees sometimes need somewhere calm for phone calls or online meetings. Teams sometimes need somewhere to brainstorm ideas together. These scenarios are just what we had in mind when we developed TEAMBOX by Strähle! The TB.1 and TB.2 provide the perfect conditions for you to do what you need to.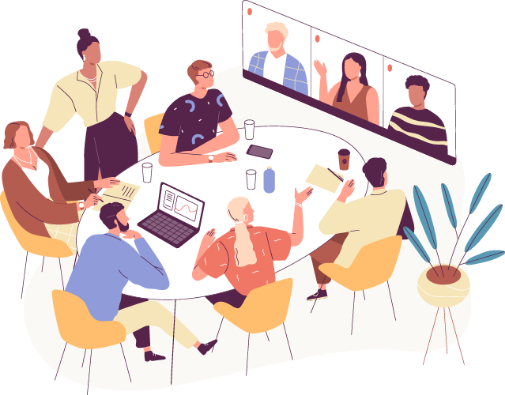 Here, our TEAMBOXes already ensure peace and quiet and a creative working atmosphere.