DEUTSCHE EMPLOYER
BRANDING AKADEMIE
Customer: Deutsche Employer Branding Akademie
TEAMBOX: TB.1, TB.2 in black
Equipment: TB.1: Table top in oak; TB.2: 2 Benches with table
Photograph: Strähle Raum-Systeme
The assembly of the phone booth
Our first TEAMBOXes in Berlin were delivered. The TEAMBOX is delivered in just 11 or 15 sections and takes next to no time to install. In the stylish offices of DEBA GmbH directly in the S-Bahn arches at Savignyplatz, the small and the large TEAMBOX can be viewed and tested in the future.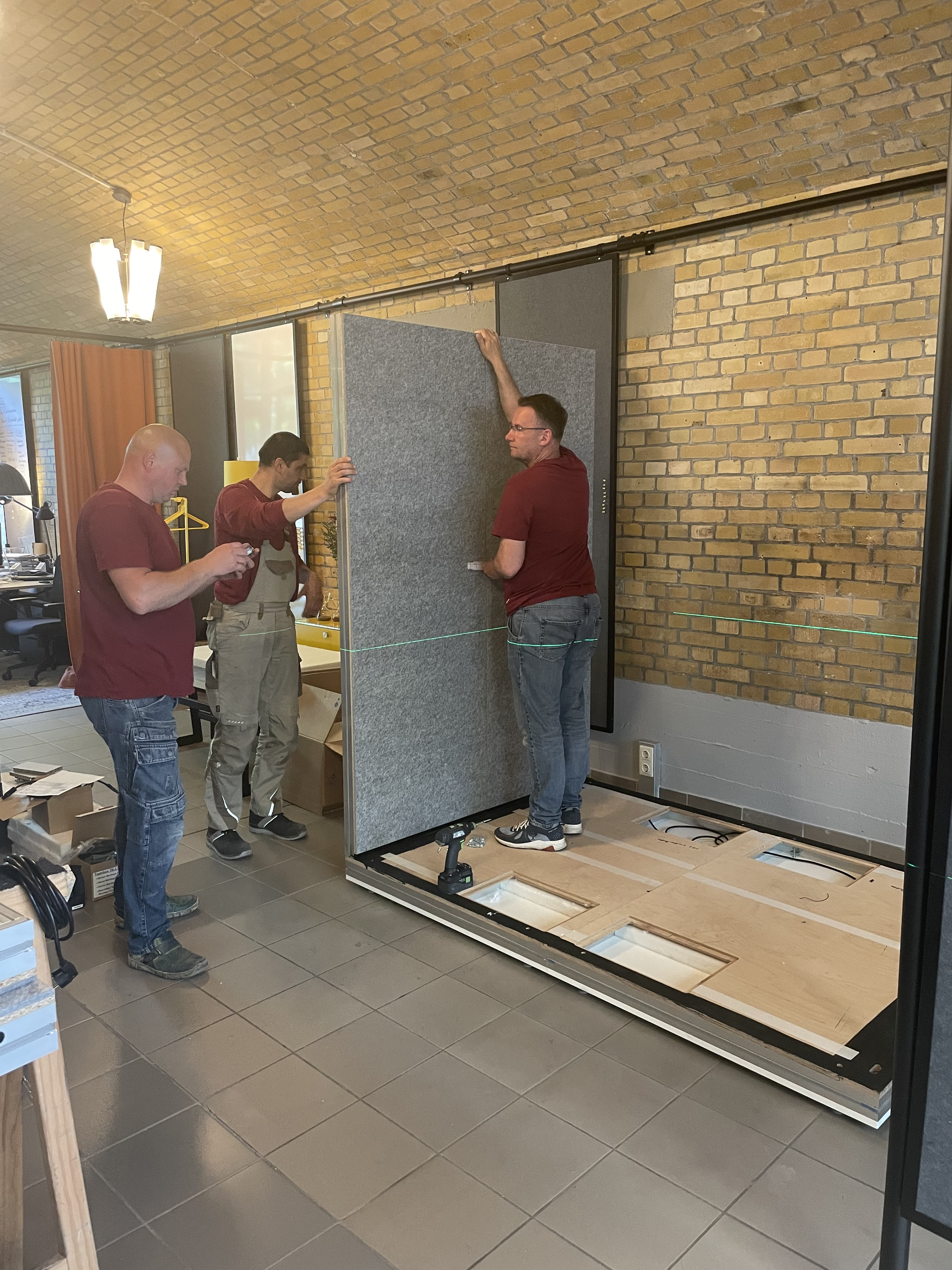 Phone box - FOR EVERYONE WANTING TO GRAB A QUIET MOMENT AT WORK.
"The boxes are awesome! The first video calls in the TEAMBOX immediately make us want more. The acoustics are very good, we were pin sharp to understand."
Wolf Reiner Kriegler – DEBA Founder and Managing Director